Zambello Production Systems
In order to manufacture the most performing gearboxes with helical gears in the world,
Zambello group currently uses highly technological production systems.
Due to the company's policy based on constant development, Zambello increases and improves continuously
its industrial processes with new customized machinery dedicated to both productive and components control,
improving not only the productive capacity but also the overall product quality.
The continuous growth of Zambello group in the production of gearboxes for extruders
allows the company to achieve a unique specialization in the field, with continuous
improvements from all points of view: technology, performances, quality, reliability, service.
The automations in the Zambello group factories make Zambello products increasingly competitive
and make their delivery quick and punctual.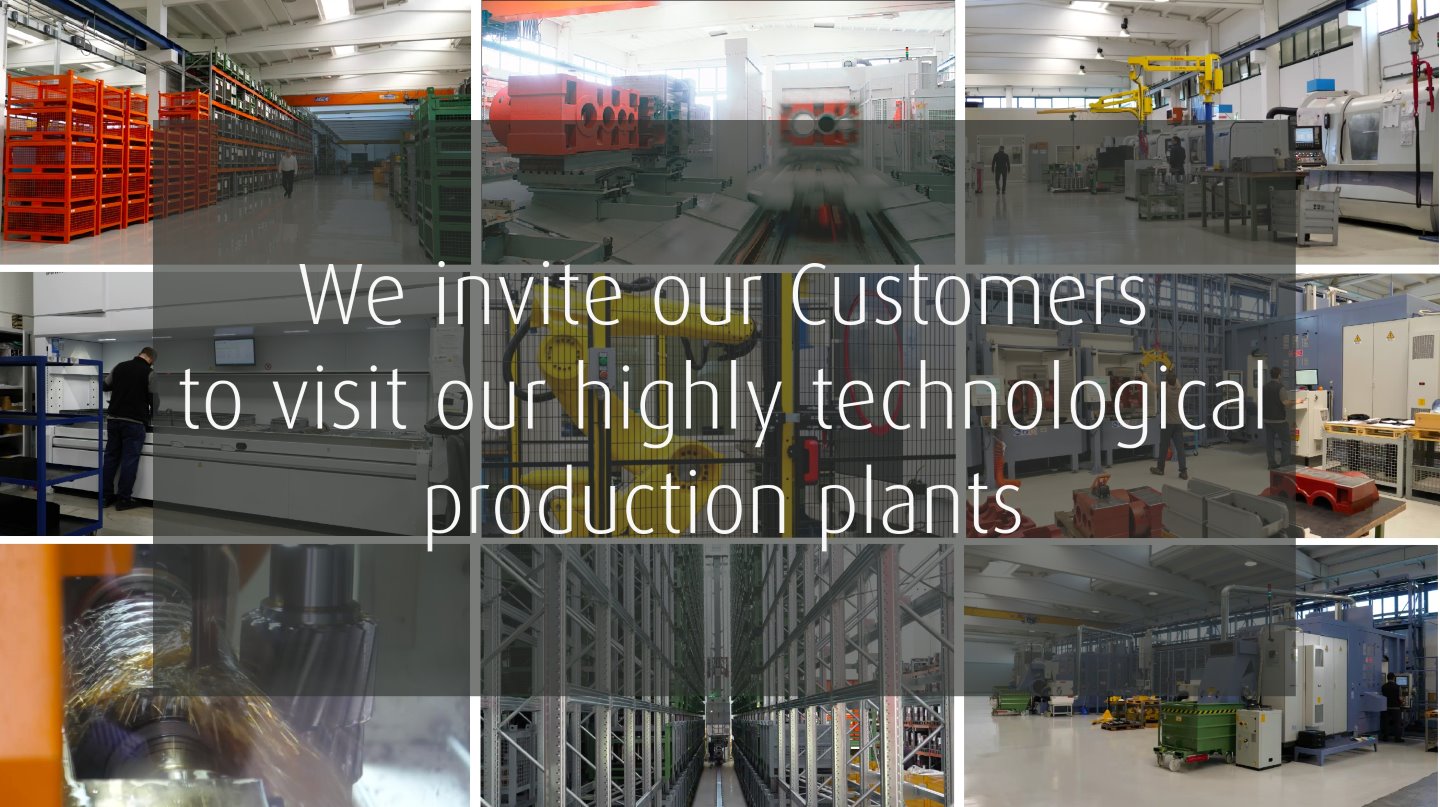 All components used on the gearboxes (housings, toothed gears etc.) are manufactured and tested inour factory
on CNC-machines of high technology, able to ensure high quality and execution.
While the new multi-pallet CNC machining centers (up to 64 pallets and over 1,200 tools)
ensure the best accuracyon gearbox housings, the toothed gears are designed and manufactured with respect of
AGMA 2101 C95 standards (American Gear Manufacturers Associations). The toothed gears from Zambello are made of 18NiCrMo5 steeland have helical tooth forming and profiles groundin order to reach highest quality (AGMA 11 which corresponds to DIN 3), Zambello toothed gears offer best performances and low noise level also at high revolutions.
All Zambello gearboxes are subject to many hours of test-runson the respective benchon the basis of which the acceptance test certificate is emitted. As confirmation of the high reliability, by which our products are distinguished, both factories of the Zambello group are certified according to EN ISO 9001.
The automation of the Zambello plants makes its products more and more competitive and their delivery fast and on time.
The automatic warehouse, with over 50,000 active codes, allows the easy availability of all components and their immediate distribution all over the world.